Let Your Voice Be Heard
In these times of economic uncertainty and in the face of threats to our safety and security, it is important that Canada continues to be a world leader. And is also important that I fairly represent the concerns of my constituents in Ottawa. 
Thank you for visiting my website to participate in this survey.  The data collected here will provide me with direction needed to better represent Sault Ste. Marie.  
I remain as always proud to serve.
Sincerely,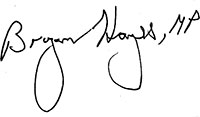 Bryan Hayes